Michael McManus award 2019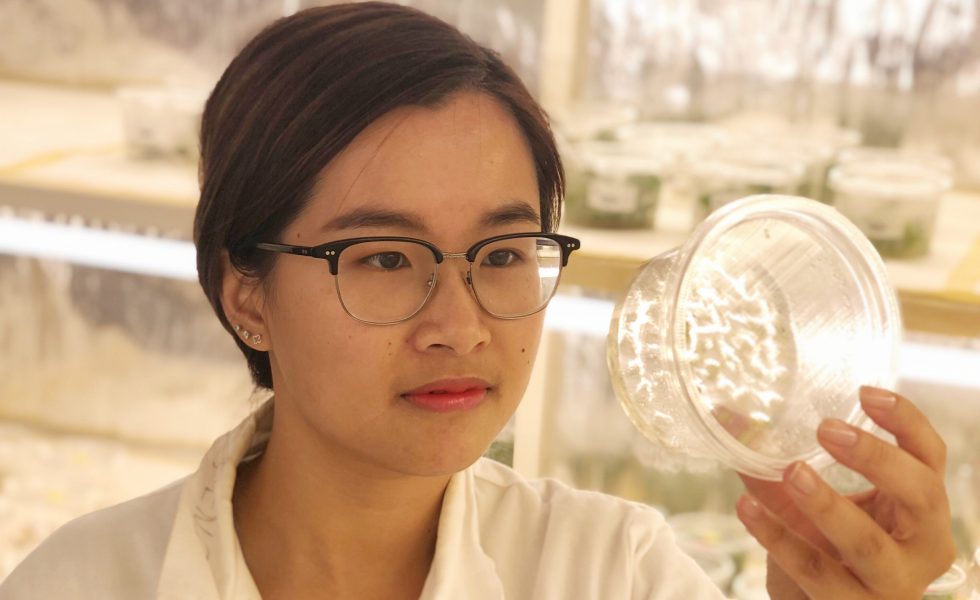 We are pleased to announce the recipient of the Michael McManus award for Best Student Paper for 2019…

as Yongyan (Angel) Peng for her paper, "Differential regulation of the anthocyanin profile in purple kiwifruit (Actinidia species)" published in Horticulture Research https://doi.org/10.1038/s41438-018-0076-4
Yongyan (Angel) Peng's work investigated the transcriptional regulation of anthocyanin, a plant secondary metabolite that colours some kiwifruit species red and purple. Her work identified the key genes and transcription factors that are involved in activating the anthocyanin pathway which are crucial for the purple pigmentation. The research also extended into the regulation of different types of anthocyanin that can be accumulated which presents opportunity to achieve novel colours. Results from this work may help facilitate the understanding of anthocyanin biosynthesis in plants and the development of novel kiwifruit cultivars with enhanced anthocyanin contents.
Angel completed this work during her PhD research conducted at the University of Auckland and The New Zealand Institute for Plant and Food Research Limited. Angel will be presented with her award at Plant Science Central 2019 after she gives a symposium presentation on the subject.
For more information on the Michael McManus Award, see here.